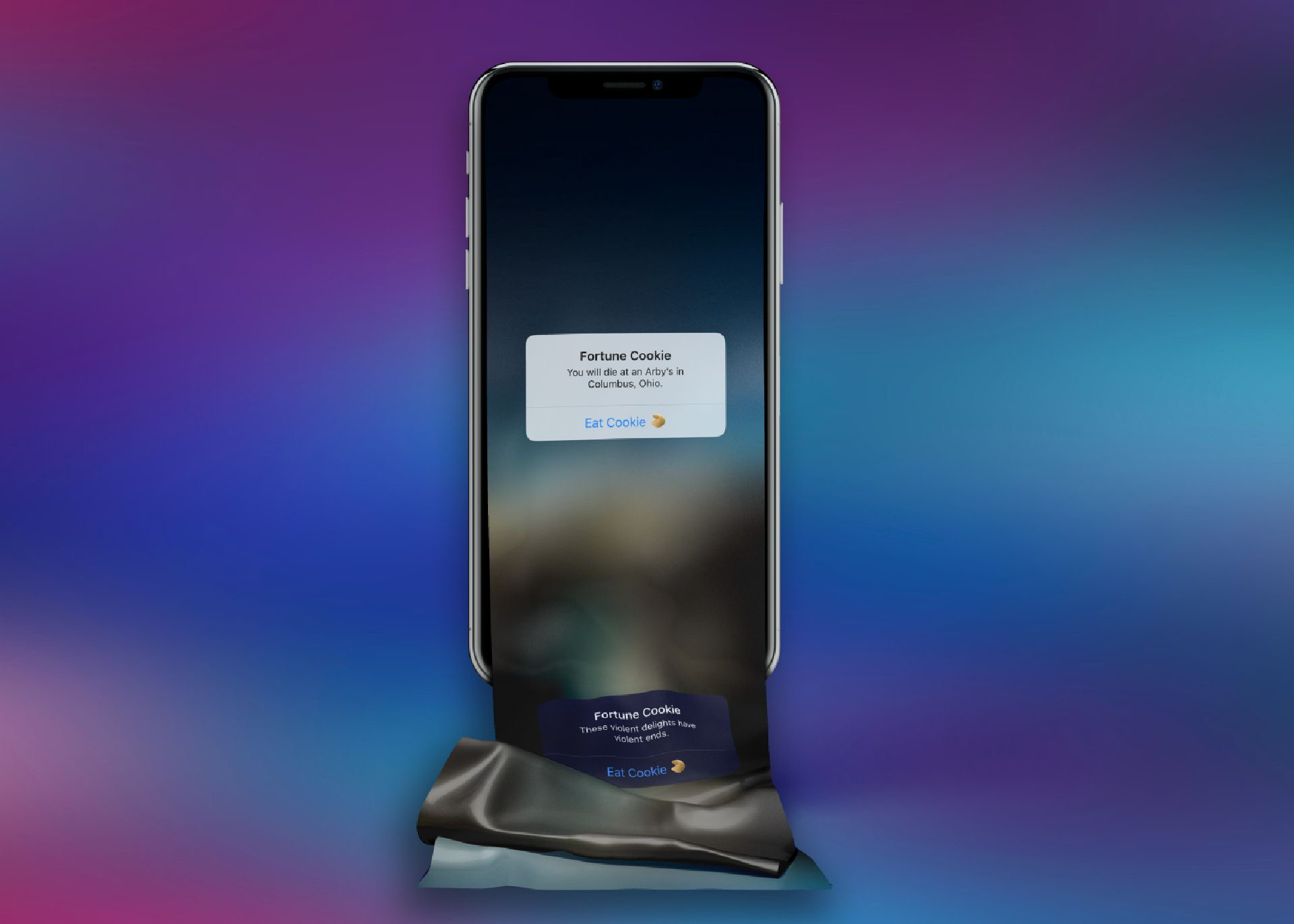 FortuneCookie
Shake your device to get a fortune cookie!
Just Have Some Fun
FortuneCookie sends an alert with a random fortune from the cookie whenever you shake your device. Don't forget to enable FortuneCookie in the settings though.
Good Luck Getting a Good Fortune
There are over 200 hundred different fortunes in the cookies. They get randomized, so you may get the same fortune more than once or you may get several different fortunes.
Don't Take It Too Seriously
FortuneCookie has several different fortunes, some are inspirational and uplifting, while others are dark and insulting. There's also a few references there, see if you can get them.
Why Make This Tweak
This wasn't meant to be released as a tweak. In fact, this was merely a secondary project to test some features for other upcoming projects, but since I found it so damn funny, I decided to release it to the public.
---
Swipe To See More
---
v1.0
Changelog History »
Changelog History »
---
---
Support My Work
Contact Me
---
Swipe To See More